"Italians only have two things on their minds:
the other one is spaghetti.

Catherine Denevue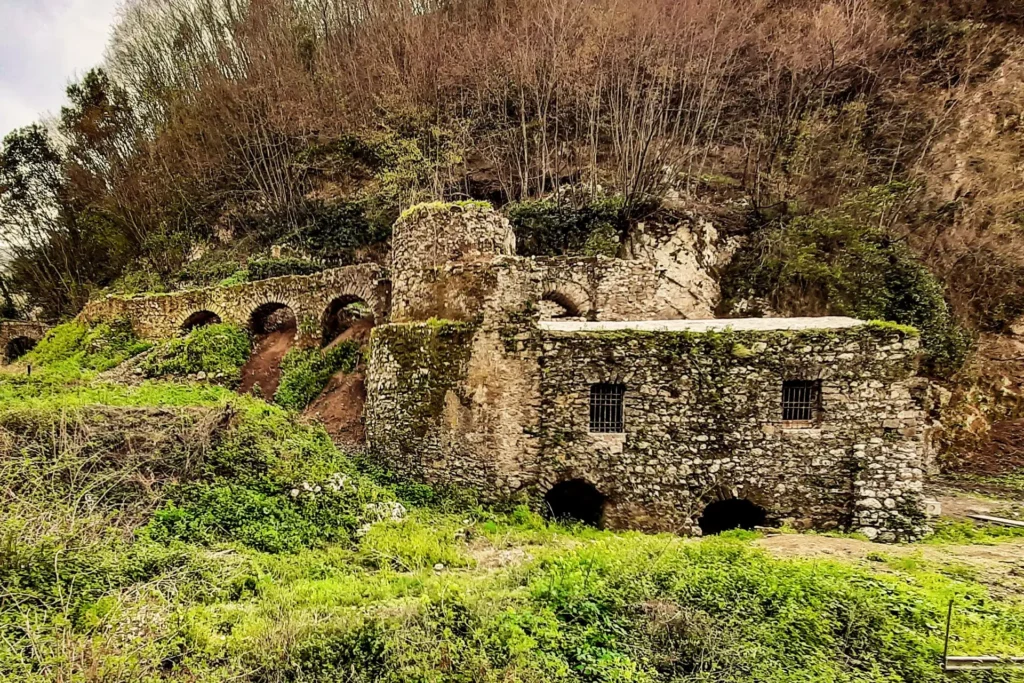 Overlooking the Valley of the Mills in Gragnano, a small artisanal pasta factory was born. In the place where, in the early 1800s, the Forma spring fed 28 Mills and their 28 Pasta Factories. A synergy of elements that inspired our name: 28 Pastai, whose faces, names and stories will tell you the story of this pastificio.
History of the pasta company
If the stories of the 28 Pasta Makers come from an ancient universe somewhere between legends and memory, the history of our pasta factory begins in what used to be the Molino e Pastificio Emidio Di Nola in 1934, overlooking the Valle dei Mulini.
Emidio represents the third generation of pasta artisans: the pastai. His grandfather, Antonio, kneaded macaroni by hand, and so did his son Raffaele, who decided to open the first pasta factory "Di Nola," from generation to generation. Until Emidio, who in 1890 set up on his own and in 1934 bought the factory, then already Pastificio Parlato.
The old sign still towers over the top of the building, bringing back memories of a child who owes his name precisely to Emidio Di Nola, the son of an employee of that same pasta factory who chose that name as a gesture of gratitude. A child who breathed the scent of pasta, who ran between the rows and blew soap bubbles using Ziti as straws, while dreaming of creating "the best pasta in the world." A dream that, after 50 years, became a reality in the very places of his childhood. After years in search of that quality, that fragrance, that straw-yellow color that he never forgot.